We are a Brand Strategy Design Consultancy But we don't just stop there
With a range of international clients, we contribute what we can to the community through Play store and App Store
CREATING DIGITAL BUSINESSES FOR TOMORROW'S WORLD.
We are a brand strategy design consultancy, but we don't just stop there, we can help you in every aspect of your Businesses for tomorrow's digital world.
ANDROID APPLICATION DEVELOPMENT SERVICE
We, at Old Port, have always been at the forefront of creating powerful and immersive apps. Our unique approach in tandem with our bleeding-edge development techniques has helped us to build world-changing Android applications.
Some of the Awesome Projects we've worked on.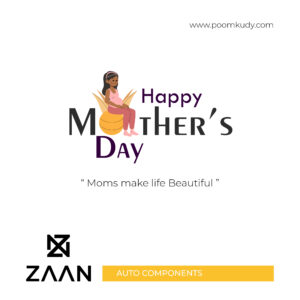 Old Port Design LLP is a global full-service, Brand Strategy Design Consultancy headquartered in Bengaluru, India. We have worked with several brands and have years of expertise and capabilities to deliver services in the areas of Content, Design, Web, Video, Digital Marketing, App Development and Testing.
E-Commerce Website Development
When it comes to developing an E-Commerce website, or redesigning your existing E-Commerce web store, you have to select a company who can offer professional e-Commerce web design solutions and show commitment towards their work. With our best in-house expertise and years of industry experience across different verticals, we aim to jazz up your online reputation by providing you with a great end-to-end E-Commerce solution and hence we are the best ecommerce development company in Bengaluru.
Our full-service brand strategy consulting division, helps brands be essential to today's customers.
Our proven approach helps both emerging and established brands transform businesses, create differentiation, engage B2B and B2C customers, change perceptions and drive growth. If you're not essential, you're irrelevant.
Your customers today are more savvy, skeptical and demanding than ever before. They want less, but better. They welcome brands that speak their language, share their values, live up to their standards and connect in more authentic and dynamic ways. As a leading global brand strategy design consultancy, we build essential brands. We help shape your brand identity in a way that will be vital to your business and customers and stand out from the crowd.
Mobile and Desktop App Development
If you are looking to build your Mobility Product which is not only intuitive and amazing, but also Secured, robust, AI ready and international standard, then you are with the right partner. We are just one click away to discuss your requirement to design your next generation IOS or Android App.
Old Port offers full-cycle testing and quality assurance services for desktop and mobile applications. Expert test engineers are an integral part of every project we work on, to ensure the deliverables meet the most stringent quality standards.
We also leverage our QA talent pool to provide standalone testing services by means of custom-tailored dedicated QA teams. A dedicated team reports directly to the client, and works exclusively on a single project, closely collaborating with the client's staff. This approach has proven very effective for mid- and long-term projects that require ultimate resource scalability and product knowledge retention.
Read what our client says about us.
First of all let me thank OLD PORT DESIGN LLP Team for the swift response of my enquiry.

I have done an Graphics motion video from the OLD PORT TEAM, They have completed the same in an excellent time frame and quality.

Keep up team OLD PORT LLP !! Good luck for you future endeavours .
We just completed our new website with Old Port Design LLP and are so excited to have it live!! It is so professionally done and eye appealing, not to mention how great it looks and works with mobile devices. We tried it on an iPhone and android and it was great on both! We love how easy it is to make changes ourselves, (after some training from Old Port Team) yet know we have the support when/if we need it.
International Nominations
Read the latest articles by some our best.
Digital marketing campaigns are one of the most successful ways to reach potential customers at scale – but producing a campaign is costly and time-consuming, and there's no guarantee that it will net you a positive ROI.
When you think about it, people have brands too. We each have a name, a face, a style, a way of communicating, different impressions we make on different people, and what they say about us when we're not in the room, that's branding.
Contact us to discuss more about your project